Charley Harper Rocky Mountains, Haven from Art Gallery now on the site!
The Rocky Mountains, the sixth installment of Birch's park poster series, is here and Birch included the FREE quilt top pattern below!
This pattern uses the Fat Quarter Bundle plus 2.5 yards of your choice of background fabric. Birch used the lovely Solid Stone for this one, but any soft muted color would really make these bold prints pop!
Give the gals a call 805-239-8888 option 0, or email fabricworm@gmail.com for any help choosing colors or coordinates to complete the quilt.
Haven consists of Inky blue foliage and a soft palette of blush, cream and mint invite you to slow down and savor the wonder of the world around us.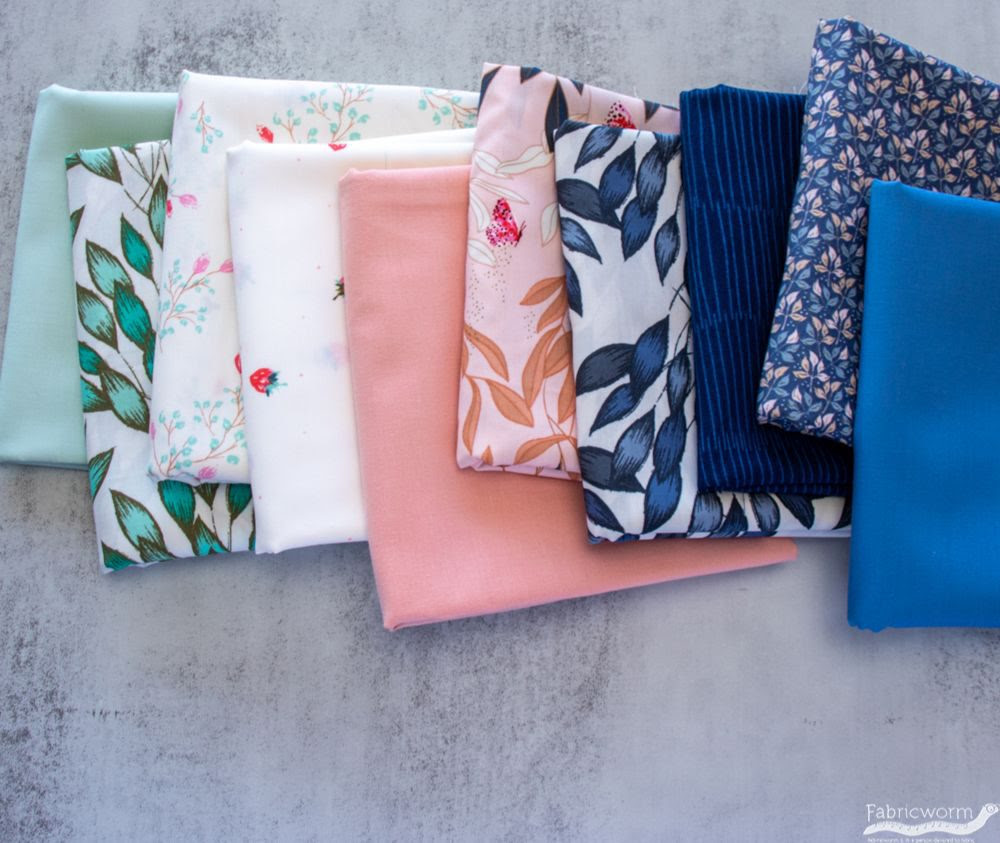 Fabricworm Custom Bundle Nature Haven offered in Fat Quarters and Half Yards.
Visiting the Central Coast this Weekend?
If you're in the Paso Robles area, come stop by our shop this Friday-Sunday, 9am-3pm for great deals, raffles, and Pop-Up artist on 5/20!
We are so honored to host Melissa of Central Coast Stitchworks Saturday Only! Her work is amazing and if you can't come see her, check out her website here!